Happy Friday, all! We have lots of new charts, fabrics, canvases, yarns and stitched models in the shop!
First up, Christmas at Hollyberry Farm by Stacy Nash Primitives. We all want to stitch this, and Ann did! (And it only took her 2 and a half weeks!). It's stitched on 32 count fabric (I think) using the called-for Gentle Arts Threads. Gorgeous.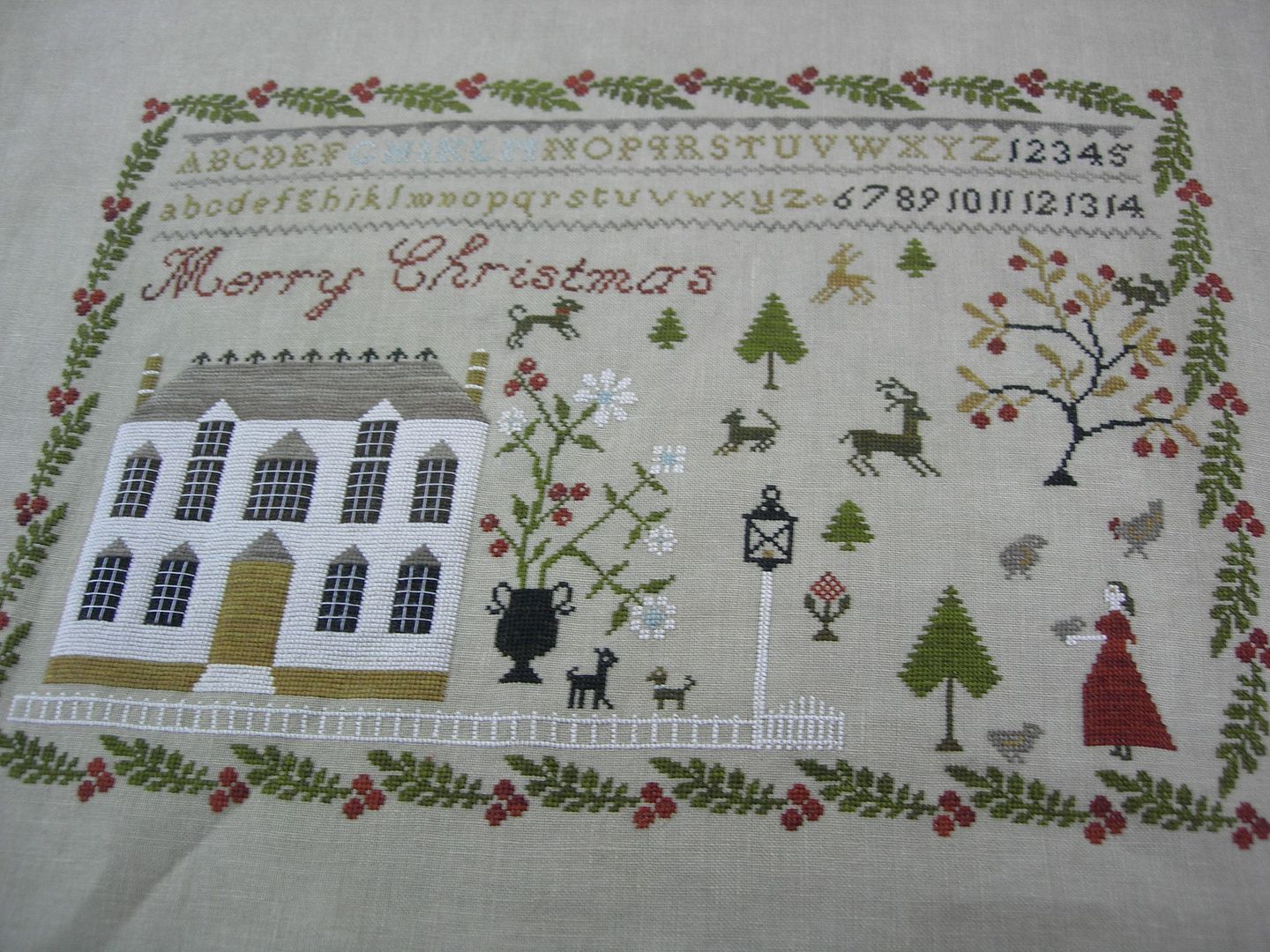 Bent Creek's "Valentine Row."
Little House's "Patriot Inn," beautifully stitched by Patricia.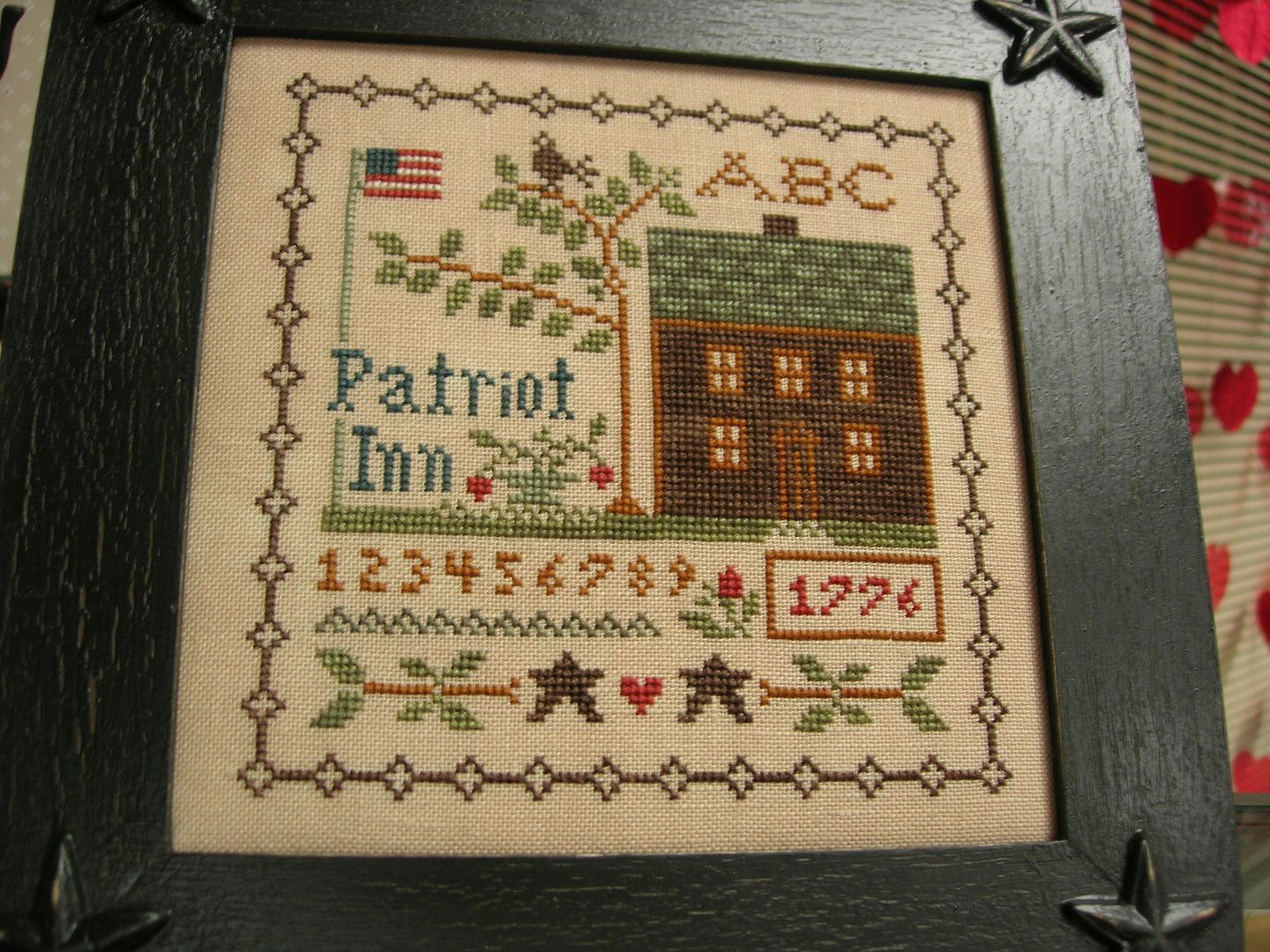 Just Nan's "Amethyst Snowflake," stitched wonderfully by Diane, who also stitched
Lizzie Kate's "What we Are Inspiration Stitch Boxer"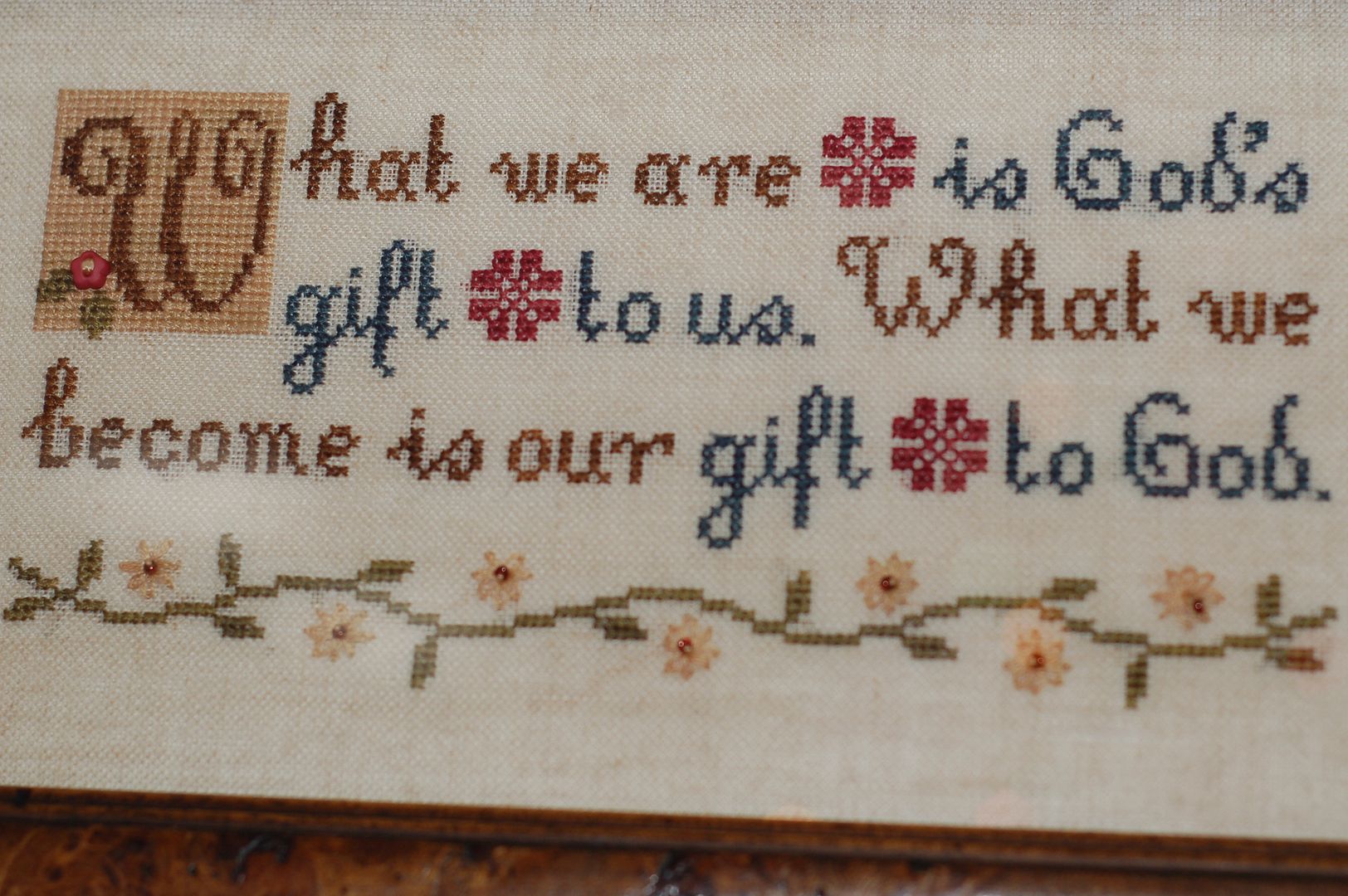 Oh, dear. I can't remember whether Mary or Theresa stitched these adorable pillows.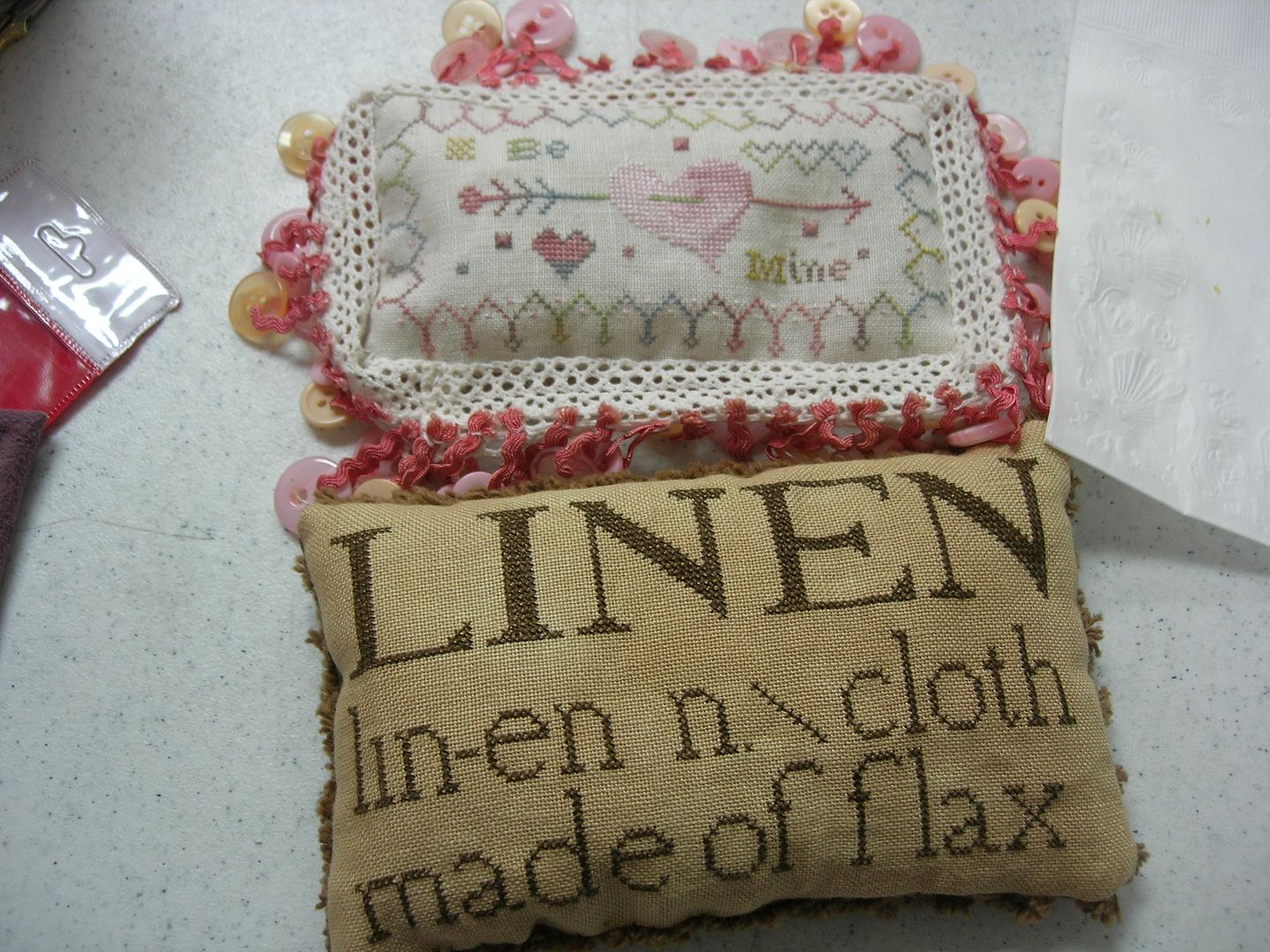 The top pillow is by Threadwork Primitives. She lightened the first one she stitched and was working on a second in a darker fabric.
Here's a nice suggestion for Valetine's day or anytime: Walker mesh bags to hold those many, many projects you want to do.
Lovely scissors with hearts!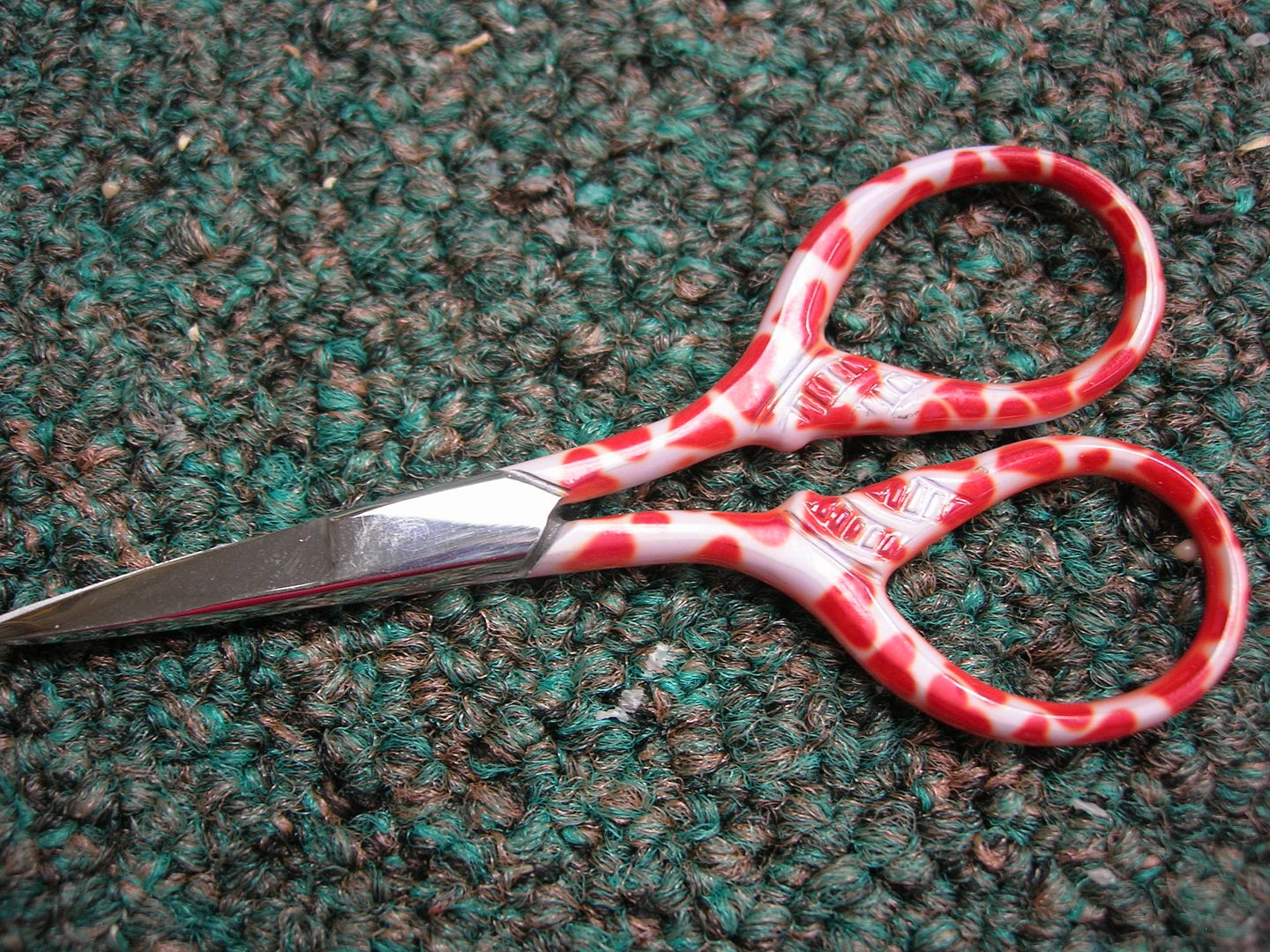 A tiny little project from Country Cottage Needleworks: "Let Love Bloom."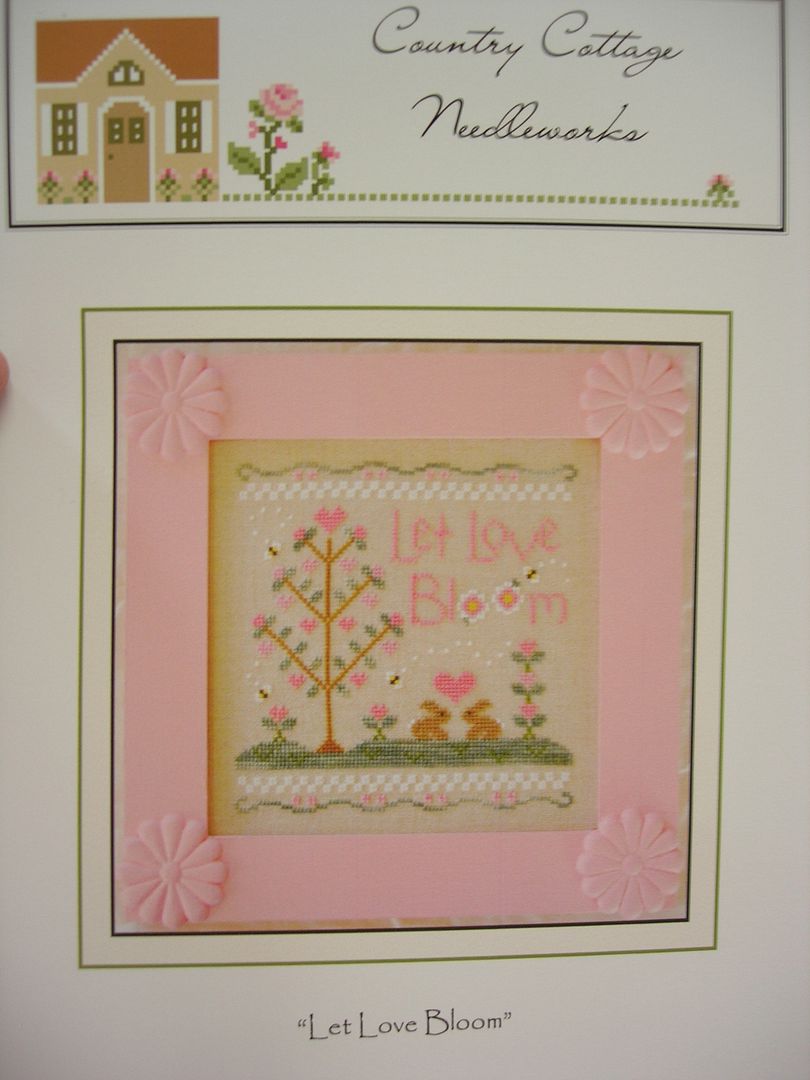 And a sparkly heart-shaped Needle Buddy: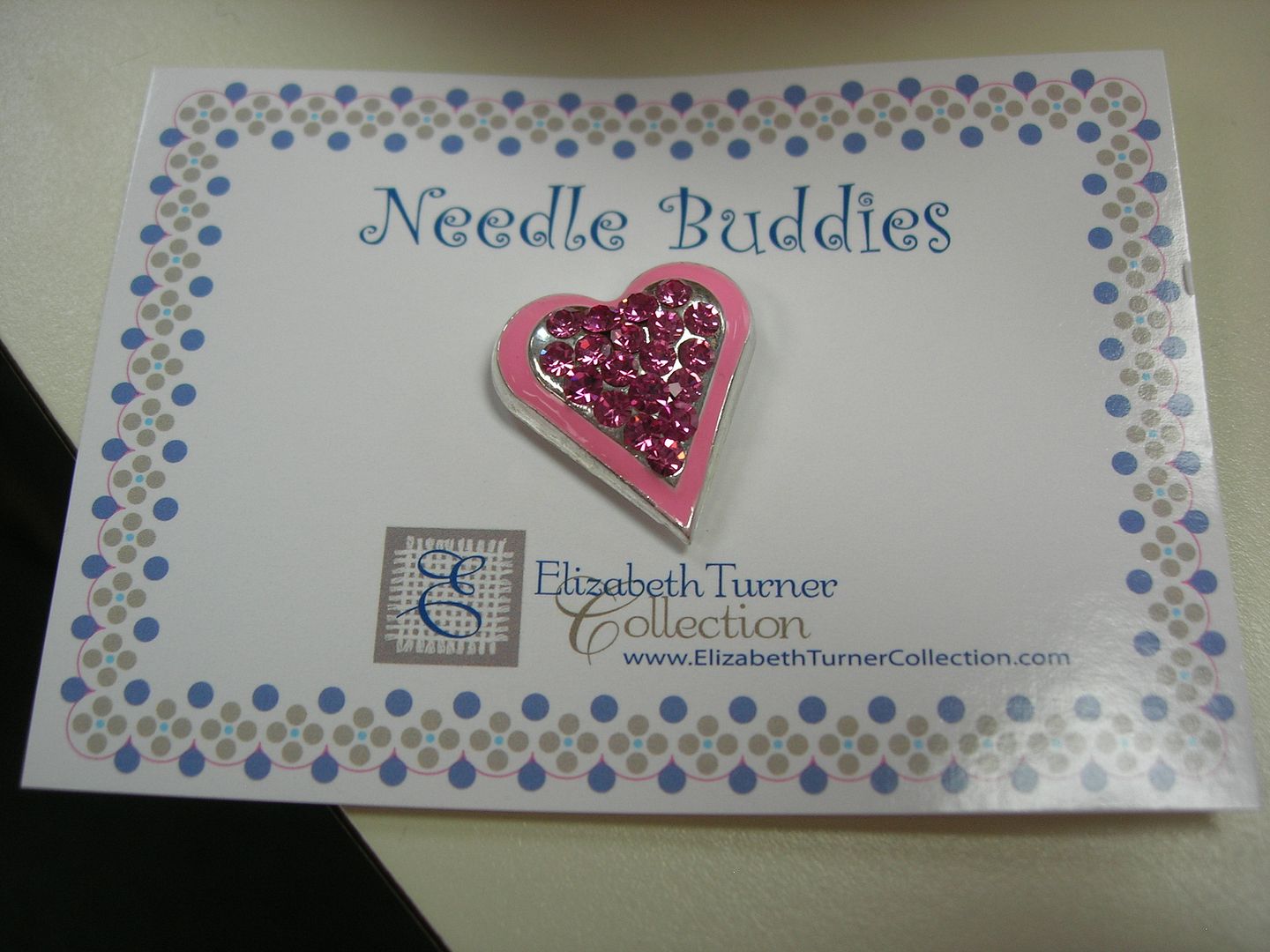 "Violet's Blue" by Blackbird Designs.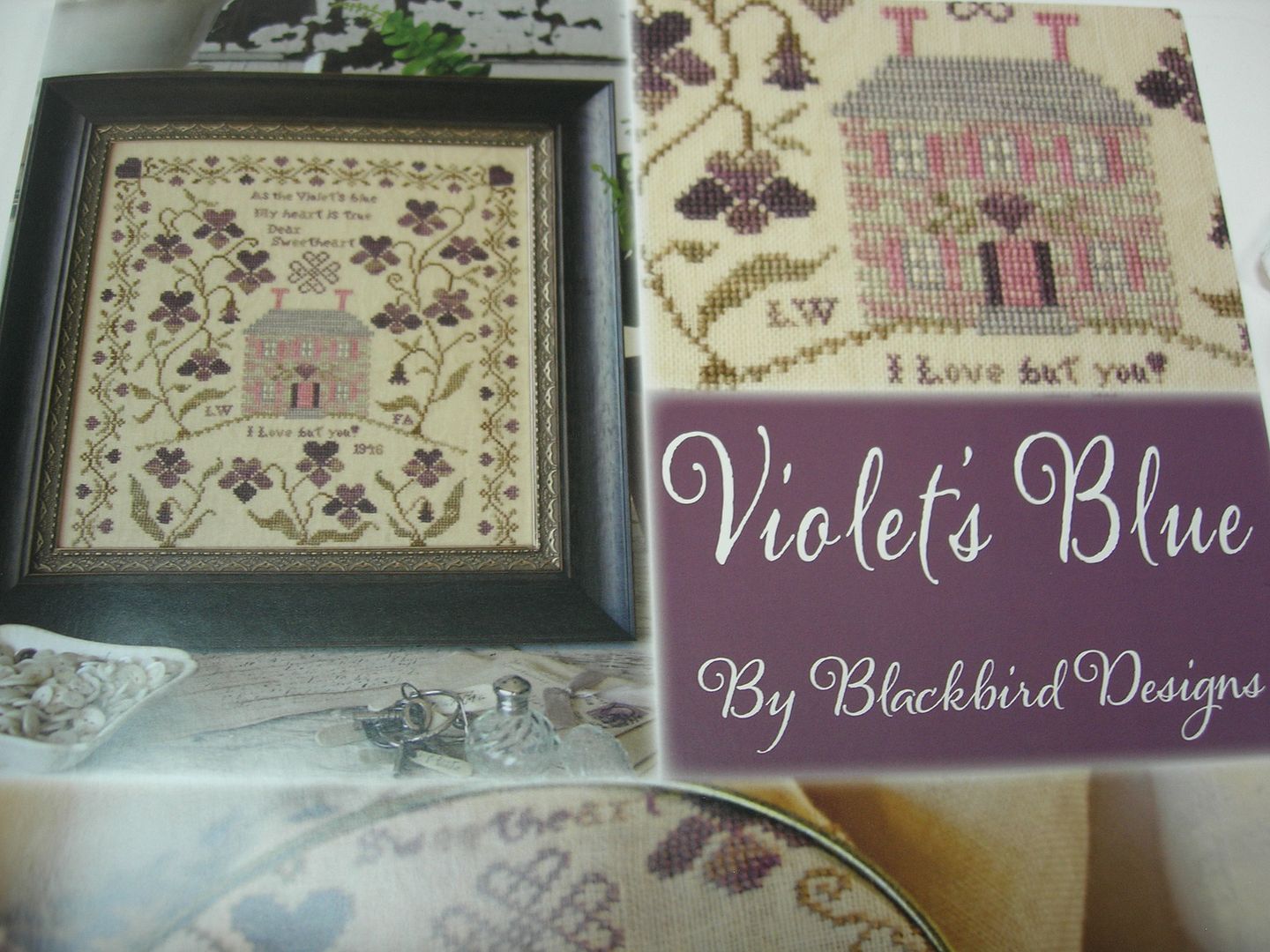 Two sweet charts by Silver Creek Designs: "Forever Love" and "Hope of My Heart."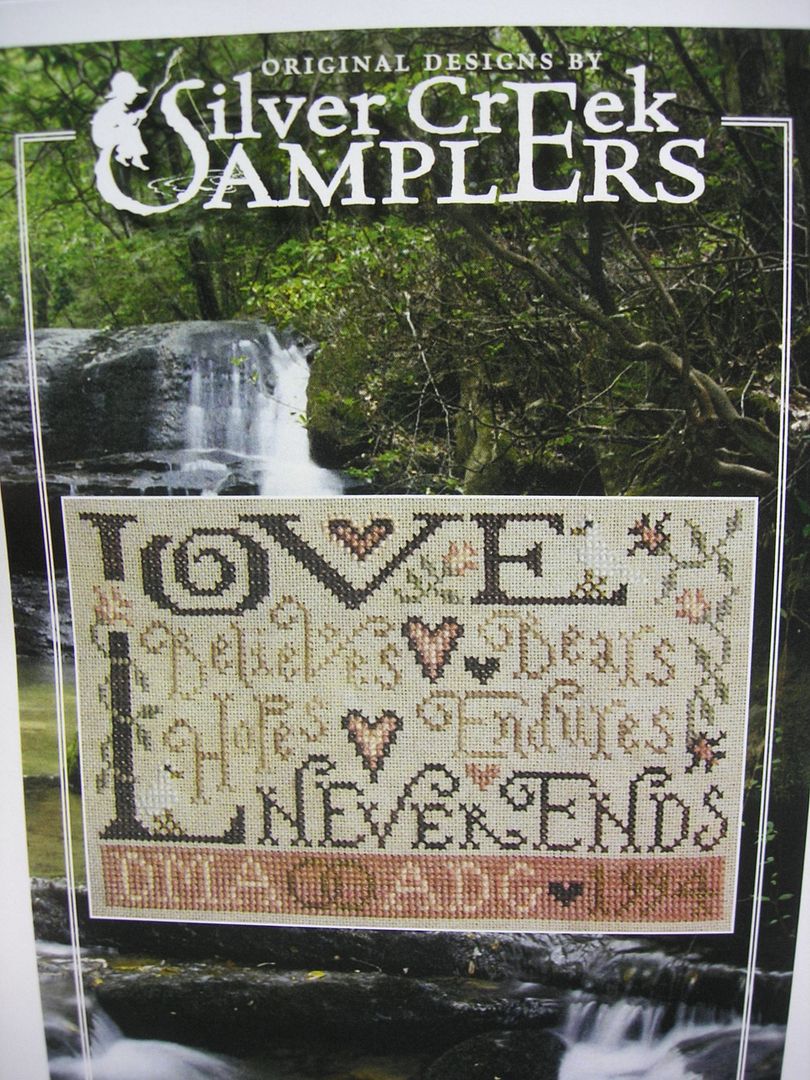 And Christmas Robins fob by Barbara Ana designs. What a great Christmas fob (or ornament) for a friend. Get started now!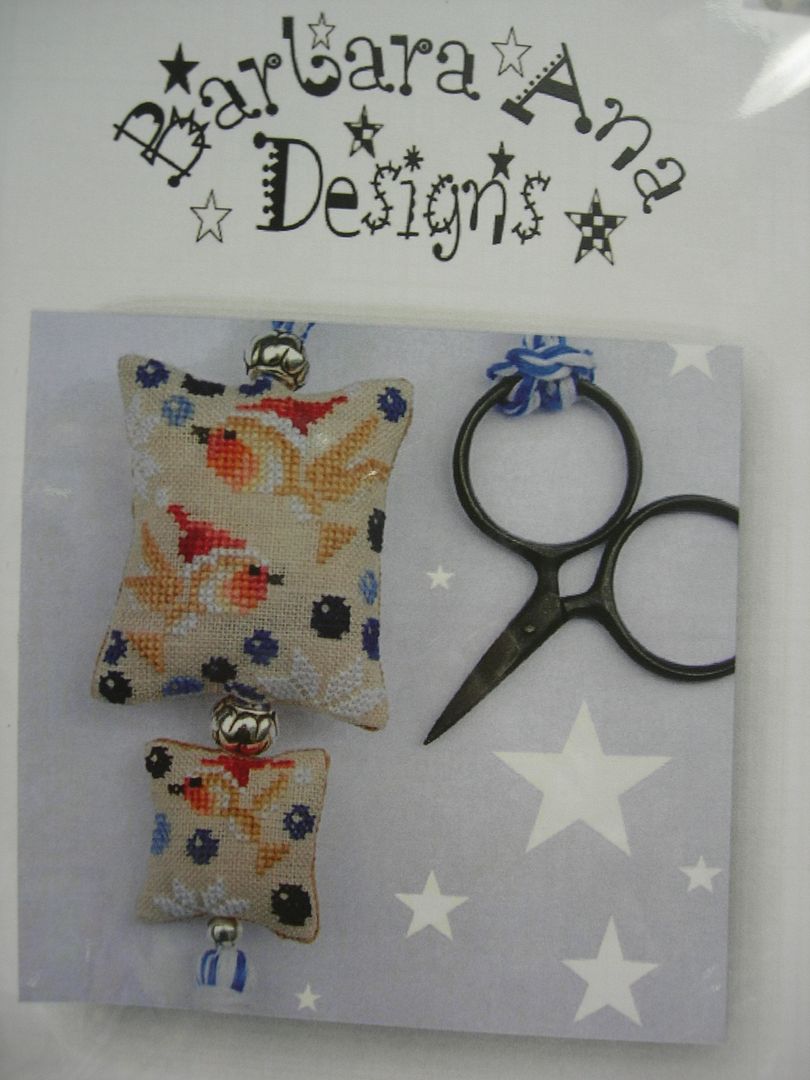 "Stitching Buddy" by Filigram.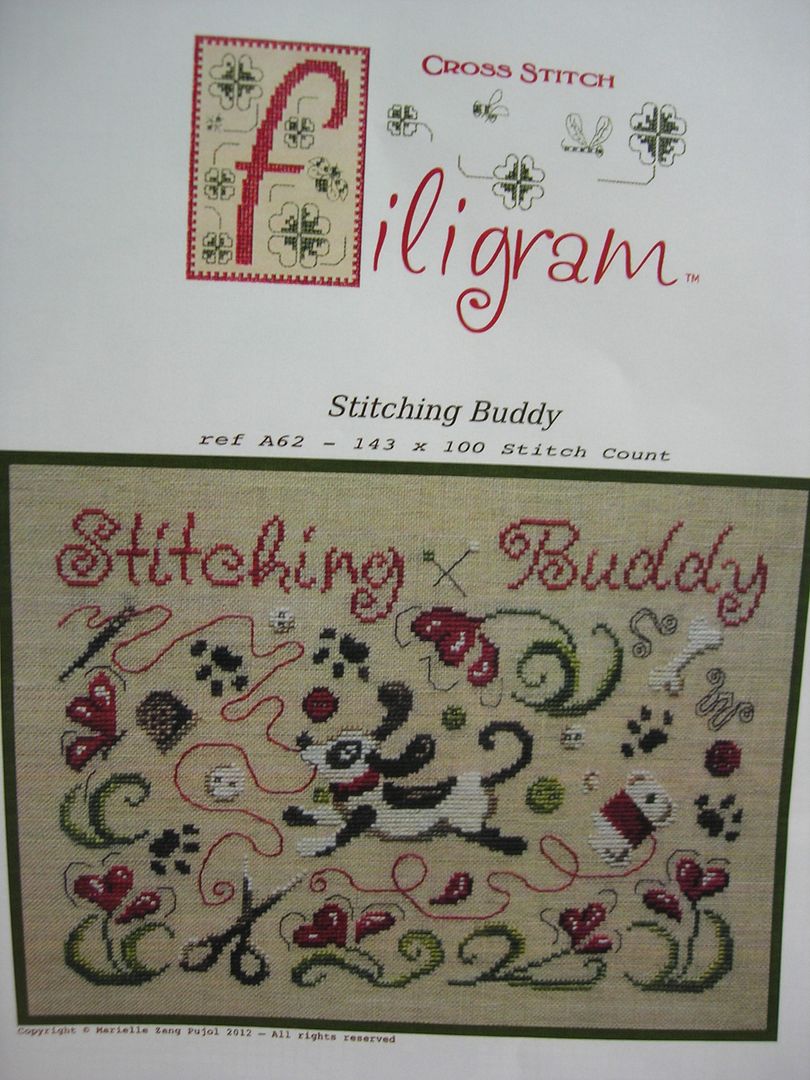 "Valentine Fraktur" by Ink Circles.
One last shop model to show you from Plum Street Samplers: "Eliza Scattergood."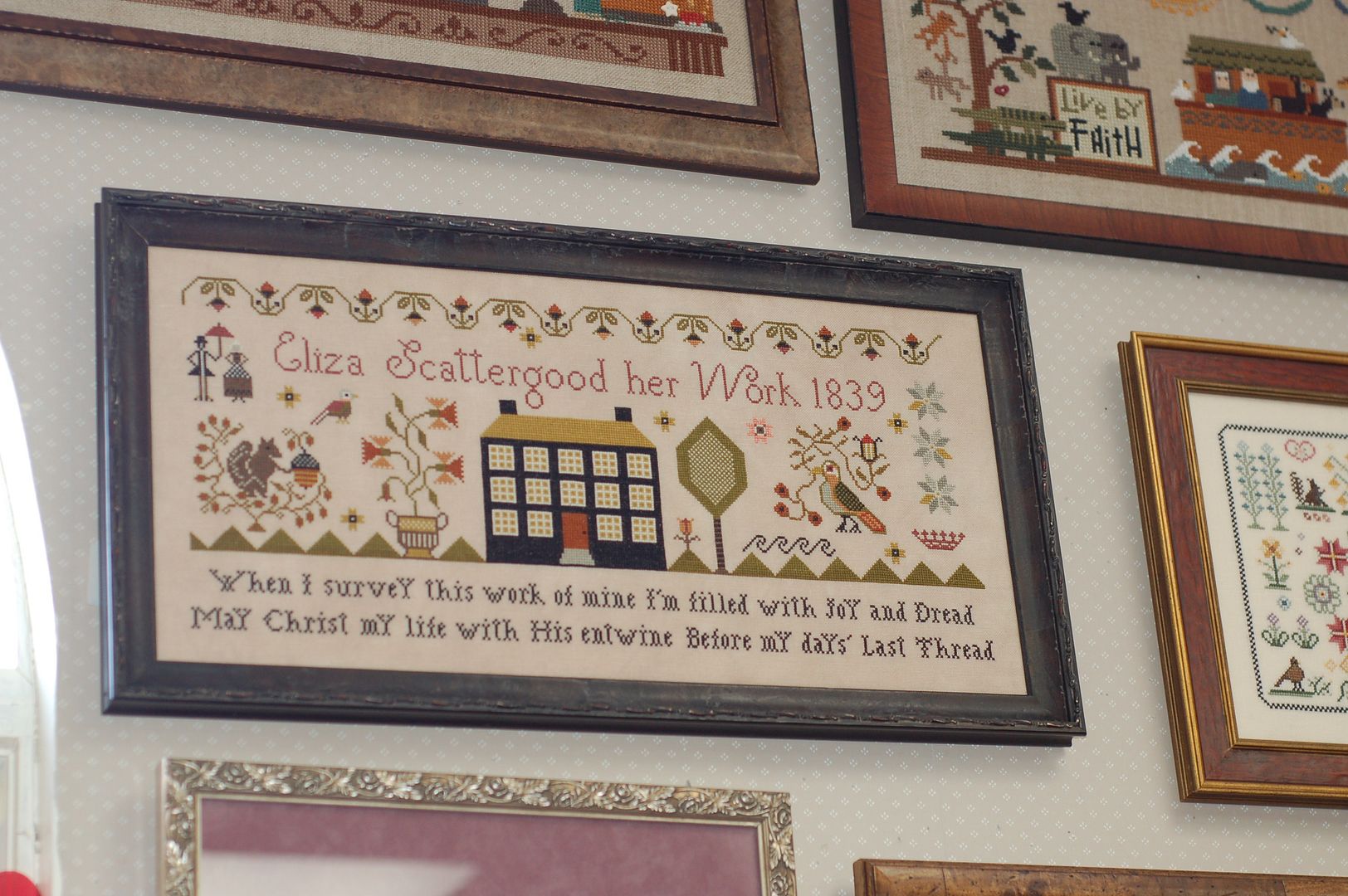 Woodlawn! The 50th Anniversary Needlework Exhibition at Woodlawn Plantation is almost upon us. It runs March 1 through March 31, closed every Tuesday. We're practically across the street, so visit and browse after you've feasted your eyes on the exhibit.
To order or for questions, call us at 703-360-4600. We are open Monday through Saturday, 10 a.m. to 5 p.m. Normally we are open the first Sunday of the month from 12:30 to 4:30, but during the month of March (the Woodlawn Show), we will be open every Sunday from 12:30 to 4:30. Stitch nights are the first and third Wednesdays of the month, from 6 p.m. to 9 p.m.