Happy Holidays, all! Here is a little snapshot of the action at In Stitches today. We are having a wonderful sale, and some of these ladies took advantage of the 8 a.m. to 10 a.m. "little extra" (today only) by wearing their pajamas.
And look at the wonderful buttons that come in the package! Everyone who sees them remarks on their large size. You don't need to stitch the couple.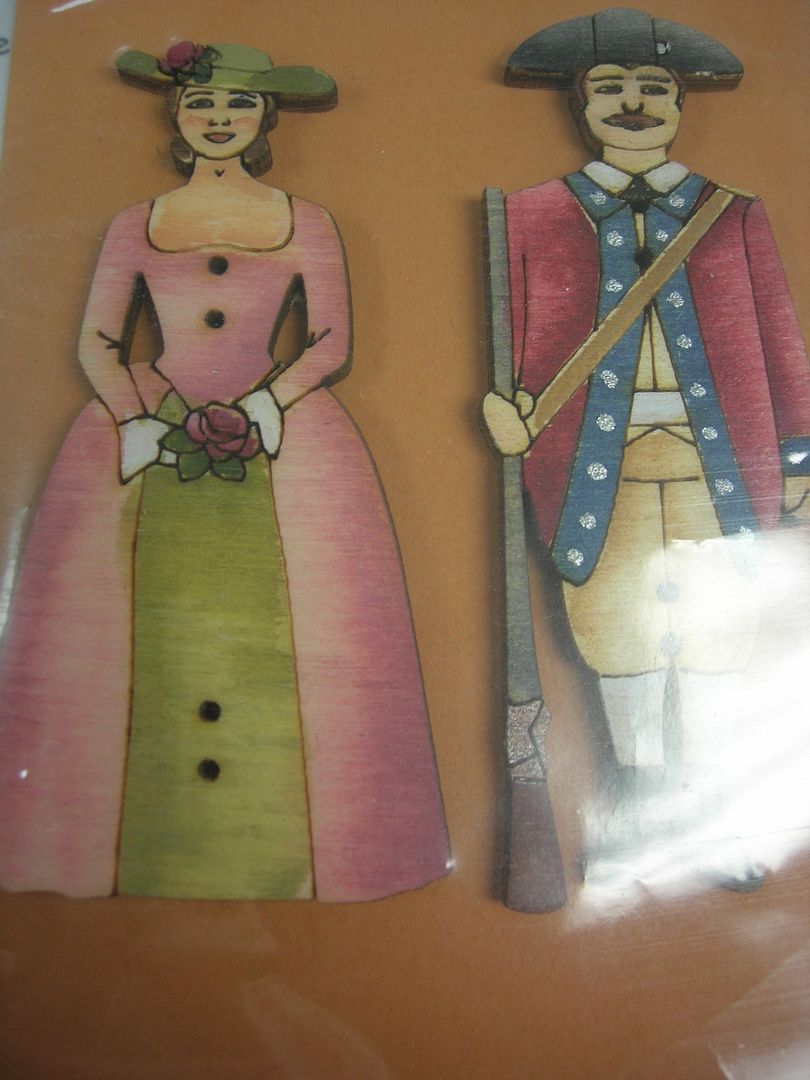 From Barbara Ana Designs, "Elizabeth Wise." A nice antidote to Christmas red and green.
Our address is 8800 F Pear Tree Village, in the Mount Vernon section of Alexandria, VA. Our phone number is 703-360-4600. Our normal hours are 10 to 5, Monday through Saturday, and 12:30-4:30 on the first Sunday of the month. Stitch Nights are the first and third Wednesdays of the month, from 6 to 9 p.m. (Our first stitch night in January will be on the 7th). We are closed Sunday, December 28. The sale continues December 29 to 30 (normal 10-5 hours). Open 10-2 on New Year's Eve. Closed New Year's Day. Open from 10-5 on January 2 and 3. January 4 (first Sunday of the month), open 12:30-4:30.
Happy stitching!